PNN

New Delhi [India], September 6: Zimmer Biomet India today announced the launch of the Zimmer Biomet on Wheels campaign, a mobile vehicle housing the company's innovative products and solutions, including Knee, Hips, Shoulder, and Sports Medicine product portfolios that leverage data, analytics, and artificial intelligence. Using Zimmer Biomet's innovative and personalized technologies, the campaign aims to revolutionize the standard of care by reaching more healthcare professionals across the country.

To launch the initiative Mandira Bedi, an actress, television presenter and a health & fitness icon, joined Zimmer Biomet Asia Pacific Group President Sang Yi and Kaustav Banerjee, Vice President, Zimmer Biomet South Asia.

Zimmer Biomet on Wheels will travel 23,480 kilometers across Delhi, Rajasthan, Punjab, Maharashtra, Gujarat, Tamil Nadu, Kerala, Telangana, Andhra Pradesh, and Uttar Pradesh over the next six months, showcasing Zimmer Biomet's innovative solutions through technology demonstrations to more than 1800 healthcare professionals from 200 hospitals.

"With Zimmer Biomet on Wheels, we demonstrate our commitment to advancing innovation by bringing Zimmer Biomet's cutting-edge technologies to healthcare practitioners," said Kaustav Banerjee, Vice President South Asia.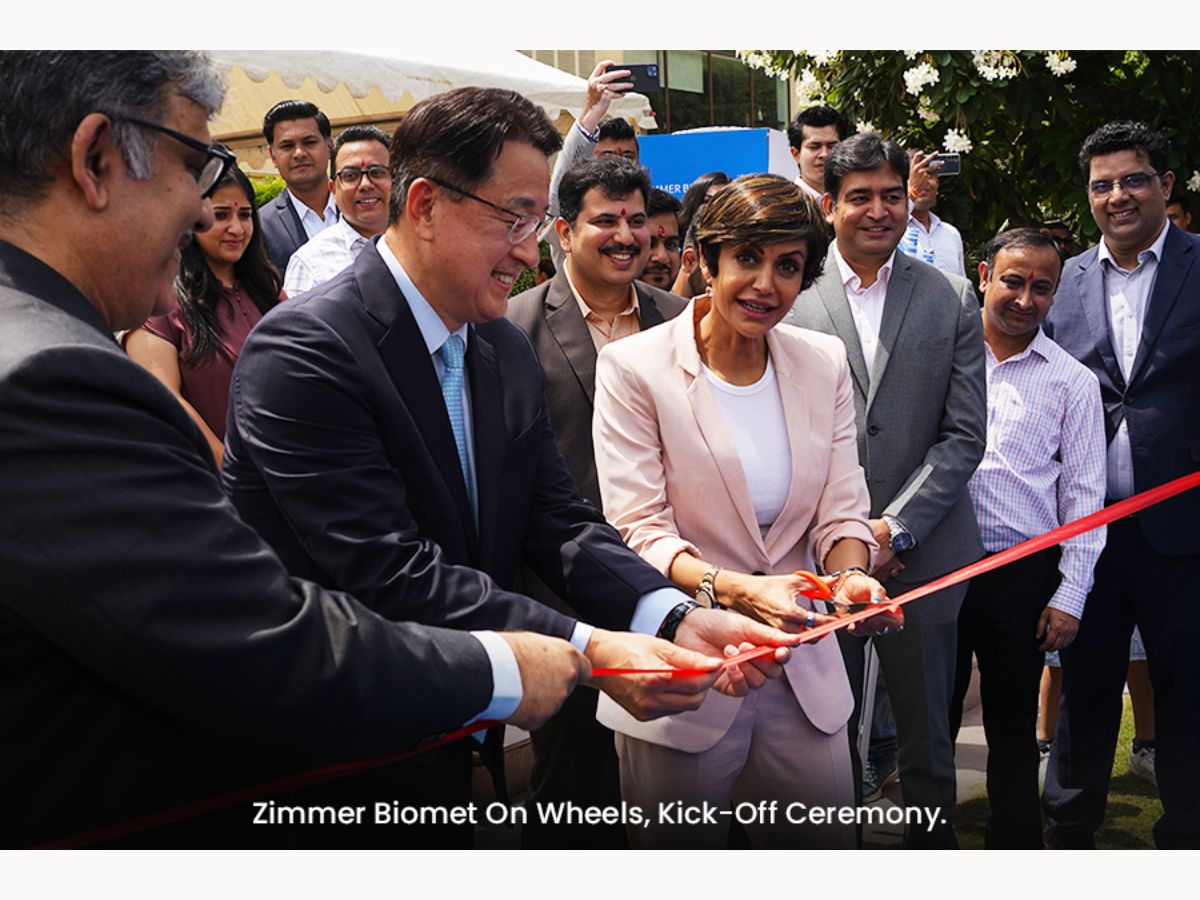 "We look forward to the outcomes and learnings from this initiative, along with establishing partnerships with healthcare professionals across India to further advance our company's mission of alleviating pain and improving the quality of life for people all over the world," he added.

Zimmer Biomet is a global medical technology leader with a comprehensive portfolio designed to maximize mobility and improve health. We seamlessly transform the patient experience through our innovative products and suite of integrated digital and robotic technologies that leverage data, data analytics and artificial intelligence.

With 90+ years of trusted leadership and proven expertise, Zimmer Biomet is positioned to deliver the highest quality solutions to patients and providers. Our legacy continues to come to life today through our progressive culture of evolution and innovation.

For more information about our product portfolio, our operations in 25+ countries and sales in 100+ countries or about joining our team, visit http://www.zimmerbiomet.com or follow Zimmer Biomet on Twitter at www.twitter.com/zimmerbiomet

(Disclaimer: The above press release has been provided by PNN. ANI will not be responsible in any way for the content of the same)